On the afternoon of May 16, 2017, Zhai Riqiang, chairman of the board of directors of Shaanxi Pharmaceutical Holding Group Co., Ltd. (SPHG), Li Xiqian, general manager, Qi Wanjiang, deputy general manager, and Wang Yan, deputy manager of investment department, and other people from SPHG visited Haixin Group and negotiated on the future development direction of Xi'an Haixin Pharmaceutical Co., Ltd. Meng Wenbo, chairman of board of directors of the Group, Ying Zheng, president of the Group, and Bao Sui, vice president of the Group expressed welcome and attended the meeting. Shu Haoqi, assistant to the president, Wei Songlin, investment director, Lu Songkun, human resources director, and other people attended the meeting.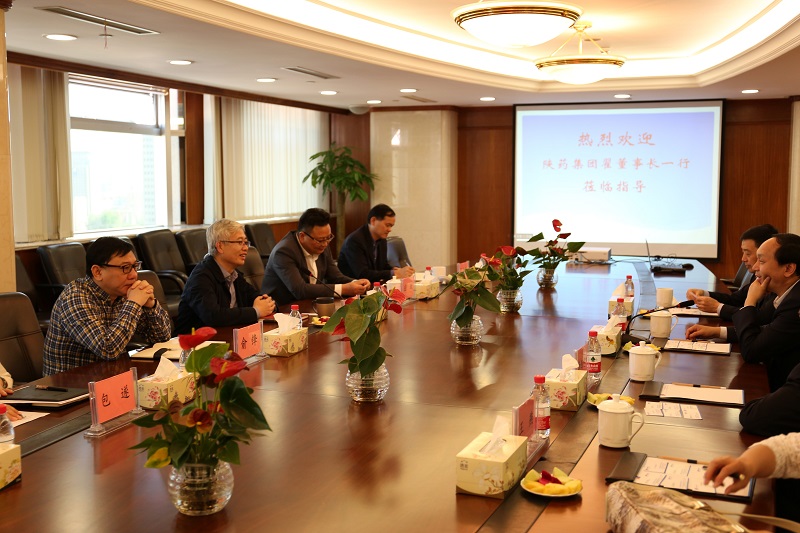 Meng Wenbo, chairman of the board of directors, introduced the historical development of Haixin Group, industrial restructuring and transformation at the meeting. He also expressed that Haixin Group would select the medical-healthcare field with development potential, huge market space, and historical development opportunity as a major development direction. On the basis of existing assets business, Haixin Group would give full play to the advantages of the Group, make efforts to promote the transformation of the main business, and strive to enhance the intrinsic value of listed companies.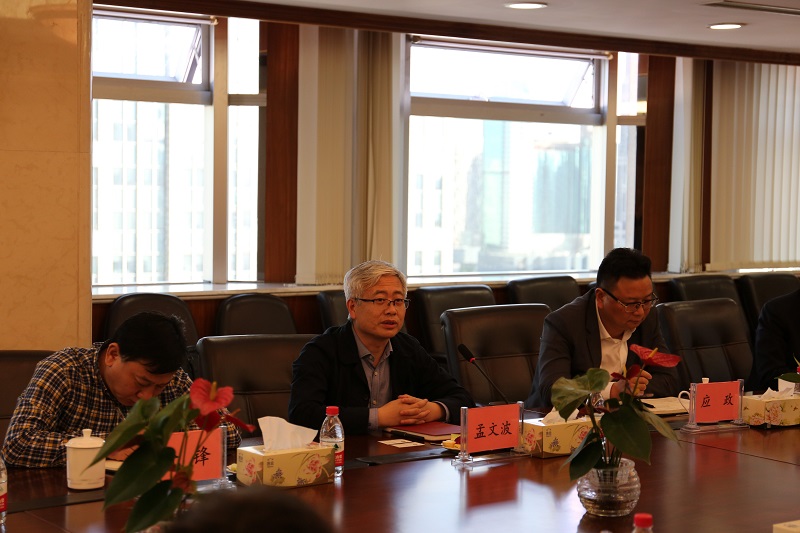 Zhai Riqiang, chairman of the board of directors of SPHG, introduced the development process of SPHG and the current development status of the five major businesses. Moreover, he pointed out that the core issue of Xi'an Haixin was "a large enterprise with small varieties", i.e., Xi'an Haixin had overcapacity, its product competitiveness was not strong, and it was affected considerably by policy factors.
President Ying Zheng specifically introduced the strategic conception of Haixin Group, which was to focus on the tumor industry and strive to build a tumor chain integrating early diagnosis and diagnosis, tumor immunization, biotherapy service platform and advanced proton therapy technology. They also discussed the possibility of future cooperation of both parties' shareholders.
Li Xiqian, general manager of SPHG, summed up the existing advantages of Xi'an Haixin, i.e., having strong support from both shareholders and some products with market competitiveness. He also pointed out that the existing problems of Xi'an Haixin were insufficient market development effort and product development effort.
Shu Haoqi, assistant to the president, introduced the current production and operation status of Xi'an Haixin and put forward the adjustment plan for the existing situation. The two parties discussed the adjustment plan and unanimously agreed to set up a special working group to speed up the adjustment process of Xi'an Haixin. Both parties expressed the willingness to continue cooperation, hoping to broaden the scope of cooperation business, and to continuously maintain communication.
[Editor:Zhu Hongyu]