On August 2nd, 2017, the old factories of Shanghai Haixin Plush Co., Ltd covering an area of 32.7 mu began to be tore down, which marks that the project of "Haixin intelligent industrial park" is proceeding swiftly.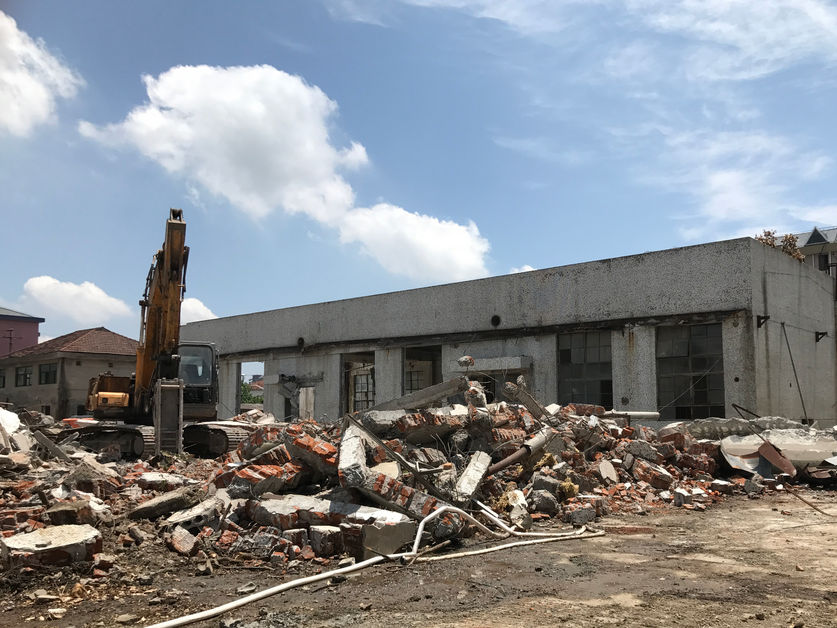 To ensure the security of the demolition, Haixin Construction made enough preparations. Before the start of the project, Haixin Construction not only signed the security protocol, prepared all the related documents, but also carried out the special meeting to introduce the details. The factories were checked very carefully to ensure no supply of the water and electricity and guarantee the safe handover. Meanwhile, the leaders from the Security Office of Demolition in Songjiang District were invited to the scene to guide the work and make sure the safe operation.
In future work, Haixin Construction will urge the construction company to strictly follow the instructions and meet the requirements, such as safety, low noises and little dust and etc., to reduce the influence on the surrounding environment. Meanwhile, the project are sure to be completed on time in order to provide conditions for geological exploration and other works in the next level.