Integration of industry and city,
sub center of future city Million square meters of industry city integration demonstration area, vividly deduce the future city model. Haixin intelligent industrial park is located in an important position in Dongjing Town, Songjiang District, Shanghai, covering an area of about 500 mu and a construction area of about 1 million square meters. The project planning aims at a future city with industry city integration, takes high-tech industry as the theme, integrates artificial intelligence, robotics, high-end intelligent manufacturing headquarters base and R & D center, and integrates commercial supporting facilities, medical supporting facilities, education supporting facilities, and other supporting facilities Talent apartments, gymnasiums, concert halls, cinemas, museums and other rich urban supporting facilities, undertake some urban service functions, strive to build a new urban model of G60 science and technology innovation corridor, and build a new Songjiang urban sub center of living and working in peace and contentment.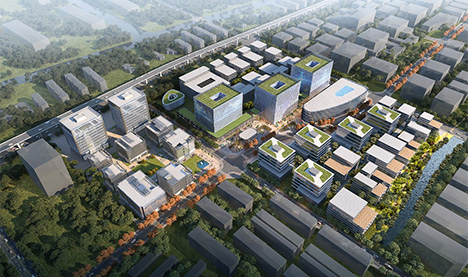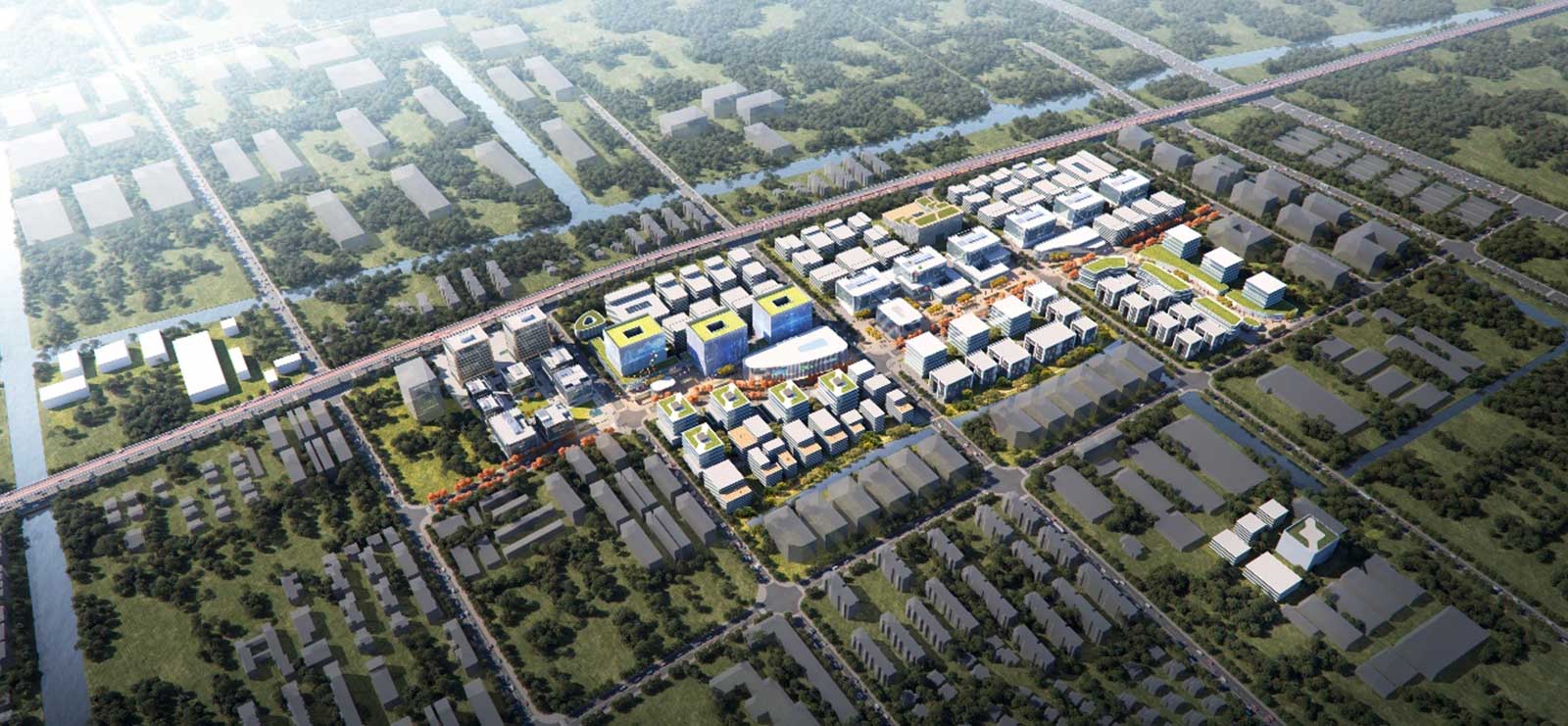 G60 science and technology innovation corridor is an important starting point for the integration of Yangtze River Delta. Haixin intelligent industrial park is located in the important position of Shanghai Songjiang Dongjing artificial intelligence industrial base, which is the starting point of G60 national torch plan. It undertakes dahongqiao Shanghai urban area to the East and radiates Jiangsu Zhejiang Anhui urban agglomeration to the West. In the era of intelligence, we have settled in Shanghai Science and technology innovation bearing demonstration zone to seize the strategic position, enjoy the opportunity dividend of the times and help enterprises take off.
Haixin intelligent industrial park is about 15 kilometers away from Hongqiao International Airport and Hongqiao Railway Station. It takes about 15 minutes by car to enjoy the efficiency and business resources of dahongqiao. It is adjacent to four expressways G60, G15, G50 and g1501, plus rail transit line 9 and the future planned extension of rail transit line 12, connecting Shanghai urban area and Yangtze River Delta, facing the whole country, which will bring development opportunities for enterprises.
Haixin intelligent industrial park relies on Shanghai universities, scientific research institutions and Shanghai Songjiang University City to help enterprises obtain innovative talent resources from seven universities in the University City nearby. It is adjacent to Songjiang New City, Songjiang Municipal Industrial Zone and Yushan international tourism resort, which is convenient for business and office, life and leisure. It will attract a large number of returned talents to live and work here and enhance the competitiveness of enterprises.
Building an industrial ecosystem driven by scientific innovation
Core industries: promote the enterprises entering the park to make use of the opportunity of Shanghai to build a global science and technology innovation center, with the help of Shanghai's technology and market in line with international standards, provide services for enterprise cultivation and incubation, market development, transformation and upgrading, and strive to build industry giants and invisible champions in strategic emerging industries; Public service: build public laboratory / pilot plant, public conference center, public exhibition center, public professional forum and other service systems to promote the rapid development of enterprises in the park; Urban functions: introduce cafes, gymnasiums, restaurants, boutique hotels, international general practice clinics, international schools, etc., build talent apartments, shopping malls, libraries, commercial streets, concert halls, etc., build a one kilometer life circle, integrate industry and city, and define a better life in the future city.

Single family R&D triple courtyard
Product design fully considers the multiple needs of enterprises. The sun terrace on the roof and the enterprise club can be used as the viewing Hall of the enterprise or the innovative space for employees to collide with sparks; the gas pipeline and sewage pipeline can be reserved, and the staff canteen can be set up to meet the diversified needs of the enterprise; the first floor is 7.4 meters high, which can be freely divided and combined to break the space constraints; the basement has free use area, the first floor is 5.8 meters high, with double patio lighting; beside each building Set up a garden, the enterprise can be packaged as a leisure space for employees.